Barry County Michigan Hunting Lease - Property #3988
Contact Leasing Agent
To contact the leasing agent
for this lease, you need
to have one of our
paid memberships.
Leased

 Property #:
3988
 Acres:
80
Certified Check/Money Order Price:

Leased
 Max Hunters:
4
Credit/Debit Card Price:
Leased
 

Want Driving Directions & Permission to inspect this lease?

You will need one of our paid memberships to get driving directions or permission to inspect this lease. Click here to choose a membership level that fits your needs.


   
  Where is Barry county, Michigan?

Hunting Land for Lease Details: This hunting lease is leased and not available. East half of a 160 acre farm with 2 wood lots in Barry County. Great looking hunting area on and around this property. Saw lots of tracks and sign on inspection. North tree line looks good and is part of lease and ok to hunt. Fantastic lease for individual or Father/Son combo.



Photos & Maps
Click on thumbnail to view enlarged image. Click on large image to view original size.
True
Maps are deemed to be accurate, but consider them approximate.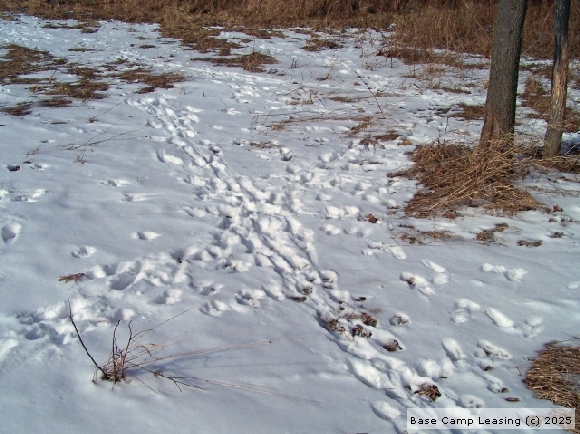 BaseCampLeasing.com: 80 acre Barry County, Michigan recreational hunting lease, with hunting and fishing leases across the midwestern, eastern and southern United States.