Jennings County Indiana Hunting Lease - Property #4456
This lease may not be available,
but we have tons of other great
hunting leases! Click the link
below to quickly narrow your
search by State and County.
Leased

 Property #:
4456
 Acres:
118
Certified Check/Money Order Price:

Leased
 Max Hunters:
4
Credit/Debit Card Price:
Leased
 
     
  Where is Jennings county, Indiana?

Hunting Land for Lease Details: This hunting lease is leased and not available. This property has so much sign it is unbelievable. When you see this you will be impressed. Nice and close to town and has very easy access all over the property. 60 acres of open woods and the remaining is grown up Christmas tree farm. The trails through the Christmas trees are absolutely trenched into the ground. A few homes on small acreage to the east, and big crop fields to the west. Property is still very quiet and secluded on a dead end road. The turkeys here are almost tame. Landowner said you can almost walk right up to them and they donít even run. Loaded with all kinds of game. Some really nice spots to camp while you are hunting. There is a nice creek that runs from north to south down the center of the property.

"Absolutely No Screw in Steps into Trees"



Photos & Maps
Click on thumbnail to view enlarged image. Click on large image to view original size.
Maps are deemed to be accurate, but consider them approximate.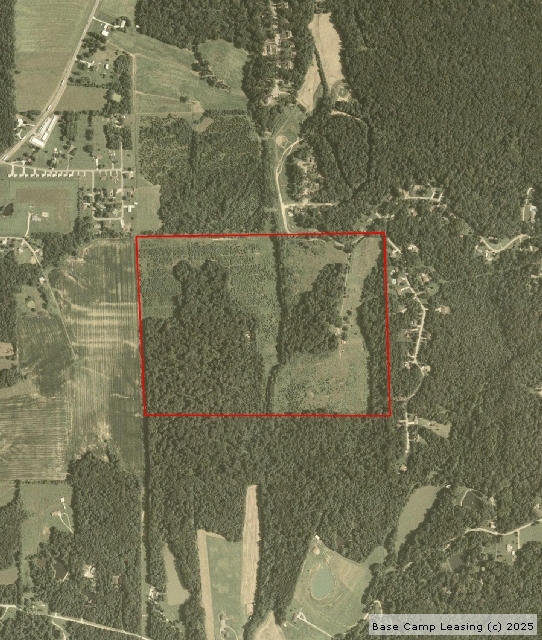 BaseCampLeasing.com: 118 acre Jennings County, Indiana recreational hunting lease, with hunting and fishing leases across the midwestern, eastern and southern United States.
Toll Free: 866-309-1507 | Phone: 317-576-9520
Base Camp Leasing 10412 Allisonville Road, Ste. 101, Fishers, IN 46038


Copyright© 2013 by Base Camp Leasing