Decatur County Indiana Hunting Lease - Property #4549
Contact Leasing Agent
To contact the leasing agent
for this lease, you need
to have one of our
paid memberships.
Leased

 Property #:
4549
 Acres:
135
Certified Check/Money Order Price:

Leased
 Max Hunters:
3
Credit/Debit Card Price:
Leased
 

Want Driving Directions & Permission to inspect this lease?

You will need one of our paid memberships to get driving directions or permission to inspect this lease. Click here to choose a membership level that fits your needs.


   
  Where is Decatur county, Indiana?

Hunting Land for Lease Details: This hunting lease is leased and not available. Sweet little spot with good seclusion and good stand locations. This is a really long piece of property and is sure to have a few nice deer roaming across it. There's 40 Acres of woods mixed throughout the property and the remaining acreage is all row crops. I saw rub after rub while I was inspecting and jumped a group of 5 deer.



Photos & Maps
Click on thumbnail to view enlarged image. Click on large image to view original size.
True
Maps are deemed to be accurate, but consider them approximate.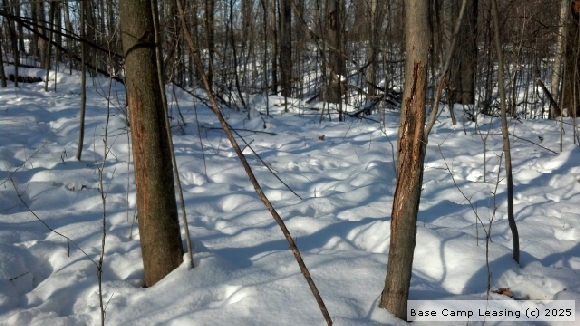 BaseCampLeasing.com: 135 acre Decatur County, Indiana recreational hunting lease, with hunting and fishing leases across the midwestern, eastern and southern United States.