Cass County Minnesota Hunting Lease - Property #4893
Contact Leasing Agent
To contact the leasing agent
for this lease, you need
to have one of our
paid memberships.
Available

 Property #:
4893
 Acres:
160
Certified Check/Money Order Price:

$2000
 Max Hunters:
4
Credit/Debit Card Price:
$2100
 

Want Driving Directions & Permission to inspect this lease?

You will need one of our paid memberships to get driving directions or permission to inspect this lease. Click here to choose a membership level that fits your needs.


       
  Where is Cass county, Minnesota?
  How Our Leases Work - Click Here

Hunting Land for Lease Details: If you're interested in sitting over bear bait or crashing the horns together in late October this trio has it. While inspecting the property I jumped whitetail and flushed grouse. On the north piece there is a nice pond and a natural funnel. The south piece is a solid block of timber with excellent deer trails running through it. The east piece is another solid block with lots of deer sign. Deer hunting on this east piece is archery only, since the owner allows a family member to rifle hunt it. The landowner says there are plenty of bear in this area. There is camping available a few miles away at the owner's farm. The Landowner has all the equipment for food plots and is willing to work with the hunters.




Lock It In!  Make A Deposit On This Hunting Lease

Photos & Maps
Click on thumbnail to view enlarged image. Click on large image to view original size.
False
Maps are deemed to be accurate, but consider them approximate.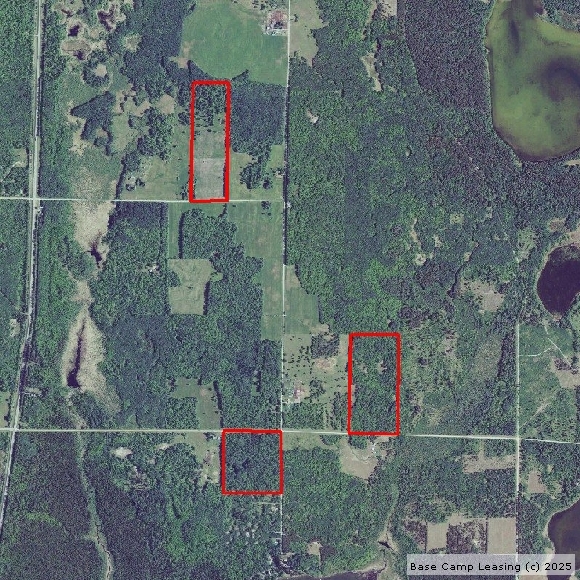 BaseCampLeasing.com: 160 acre Cass County, Minnesota recreational hunting lease, with hunting and fishing leases across the midwestern, eastern and southern United States.