View Hunting Leases by New York County
Looking for an New York Hunting Lease?

You've Come to the Right Place.

| | | | | | |
| --- | --- | --- | --- | --- | --- |
| | | Counties With Available Leases | | | Counties With Leases |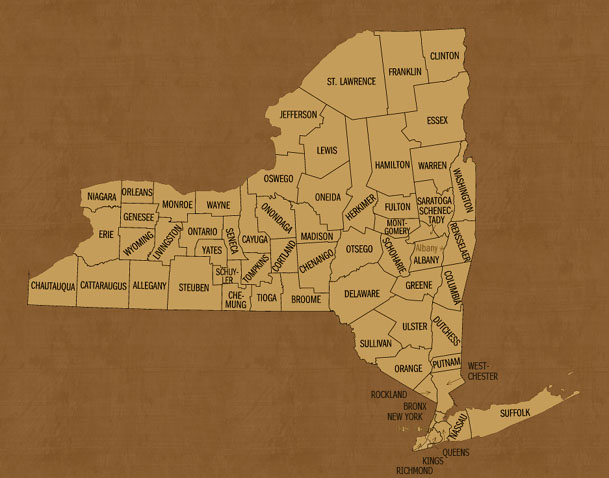 Hunting is among the most popular forms of wildlife recreation in New York State. Nearly 700,000 New Yorkers and over 50,000 nonresidents hunt in the Empire State. Hunting leases are quickly becoming a great way to maximize that outdoor experience.
New York offers many exciting opportunities to hunt a large variety of wildlife, including big game, small game, game birds and furbearers. New York offers many different types of habitat to hunt; from wilderness areas to remote mountains to rolling farmland to suburban areas.
About 85 percent of New York State is private and that is where most hunting occurs. If you are looking for a New York hunting lease, Base Camp Leasing makes the process simple. The majority of our leases are for exclusive annual hunting privileges.
Hunting is closely regulated by the Department of Environmental Conservation. The populations of wildlife hunted in New York are secure. Hunters must complete a mandatory hunter education course to obtain a hunting license. Hunters following safety rules taught in those courses have made hunting one of the safest types of recreation. Teach your child how to hunt safely on a private New York hunting lease.
Hunting Seasons
New York 2014 Fall Archery Deer Season - North-September 27-October 24, December 8-15, South-October 1-November 14, December 8-16 varies with zones

New York 2014 Fall Deer Muzzleloader Season - October 18-24, December 8-16 varies with zones

New York 2014 Fall Gun Deer Season - North-October 25-December 7, South-November 15-December 7
*Always check state regulations and confirm dates before planning your hunting trip
References
| | |
| --- | --- |
| Search for Hunting Property | |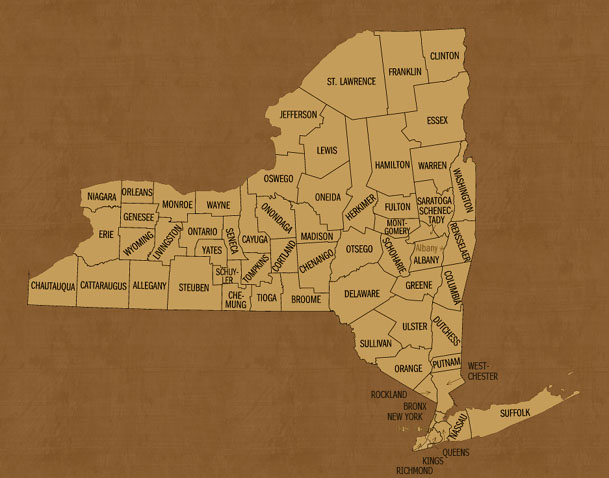 BaseCampLeasing.com: New York recreational hunting leases, with hunting and fishing leases across the midwestern, eastern and southern United States.