View Hunting Leases by West Virginia County
Looking for an West Virginia Hunting Lease?

| | | | | | |
| --- | --- | --- | --- | --- | --- |
| | | Counties With Available Leases | | | Counties With Leases |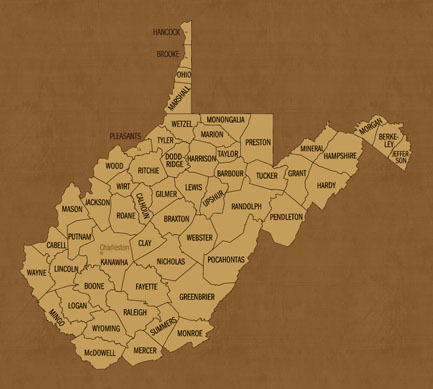 You've Come to the Right Place.
West Virginia has always been considered the greatest hunting area in the East. In our early history, the Five Nations of American Indian shared this group hunting ground.
Today, professional wildlife management has produced tremendous success stories and has positioned West Virginia again as the "great hunting grounds" of the surrounding eastern urban areas.
Hunting in West Virginia is a time-honored tradition in which the majority of families have at least one member who participates on a regular basis. Each year more than 350,000 hunters take to West Virginia's woods in search of some sort of quarry. Whitetail deer, eastern wild turkey, and black bear are plentiful.
West Virginia is blessed with both quantity and quality. Whitetail deer from the southern portions of the state frequently sport 160+ class headgear while other areas support populations as high as 25 deer per square mile. Habitat is primarily woodland with great diversity in topography.
For a truly, wild and wonderful experience, West Virginia is the top spot in the east.
Hunting Seasons
West Virginia 2014 Fall Archery Deer Season - September 27-December 31

West Virginia 2014 Fall Deer Muzzleloader Season - December 8-13

West Virginia 2014 Fall Gun Deer Season - November 24-December 6
*Always check state regulations and confirm dates before planning your hunting trip
References
| | |
| --- | --- |
| Search for Hunting Property | |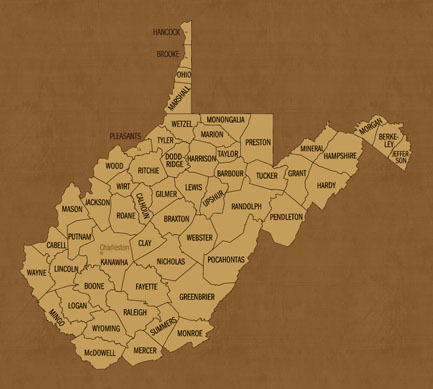 BaseCampLeasing.com: West Virginia recreational hunting leases, with hunting and fishing leases across the midwestern, eastern and southern United States.