View Hunting Leases by Indiana County
Looking for an Indiana Hunting Lease?

| | | | | | |
| --- | --- | --- | --- | --- | --- |
| | | Counties With Available Leases | | | Counties With Leases |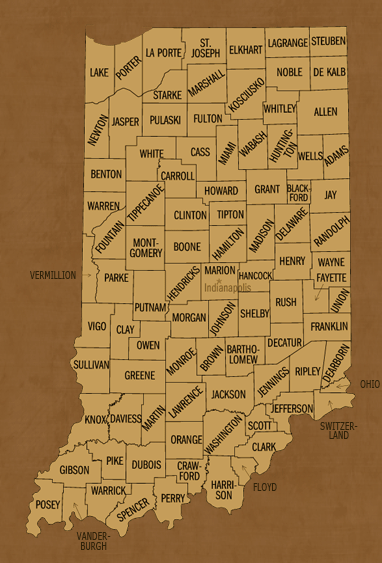 You've Come to the Right Place.
Indiana remains one of the best kept secrets in North American hunting. Few hunters know about trophy whitetail potential in this state, which ranks number 6 in the U.S. for record book whitetail harvests. In 2002, the IDNR implemented a one buck rule, which has been the subject of much debate, since it may have an effect on Quality Deer Management.
Indiana deer tags are over the counter and very inexpensive. We had a 180 class typical come off of one of our Indiana hunting leases in the 2002 archery season. A 167 net non-typical buck was taken in the 2001 shotgun season. Most lessees don't like to brag about what they find on our hunting leases, but these are just a few of the trophies that have been brought to our attention.
If You're Looking for a North Carolina Deer Hunting Lease, Consider Indiana!
Base Camp Leasing has a number of clients who've looked at north carolina hunting leases and leases in other southern states, who are excited about the opportunity to find a hunting lease in Indiana. People find that deer hunting leases in north carolina rarely yield trophy quality game. With a hunting lease from Base Camp Leasing, you get exclusive hunting rights for all game in most cases. Indiana hunting leases offer some great outdoor recreation for all types of hunters, consisting of waterfowl, predator, whitetail deer, turkey, upland game, squirrel, and rabbit hunting as well as some excellent fishing opportunities.
With 92% of the land in Indiana privately owned, resident hunters are pleased with the service Base Camp Leasing provides. Your group gets to hunt your own style and you can implement your own wildlife management plan.
Hunting Seasons
Indiana 2014 Fall Archery Deer Season - October 1-January 4

Indiana 2014 Fall Deer Muzzleloader Season - December 6-21

Indiana 2014 Fall Gun Deer Season - November 15-30
*Always check state regulations and confirm dates before planning your hunting trip
References
| | |
| --- | --- |
| Search for Hunting Property | |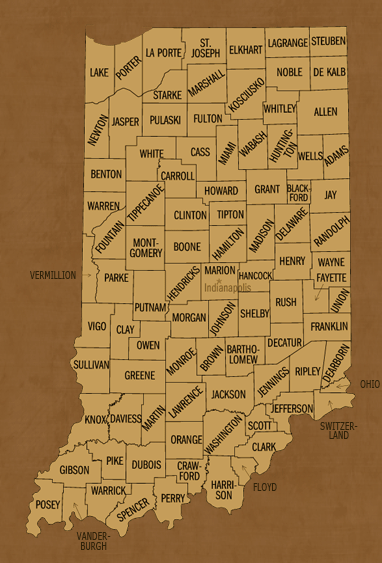 BaseCampLeasing.com: Indiana recreational hunting leases, with hunting and fishing leases across the midwestern, eastern and southern United States.