View Hunting Leases by Minnesota County
Looking for an Minnesota Hunting Lease?

| | | | | | |
| --- | --- | --- | --- | --- | --- |
| | | Counties With Available Leases | | | Counties With Leases |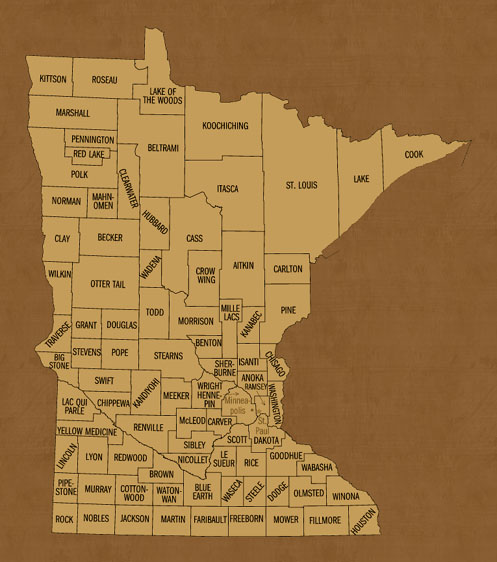 You've Come to the Right Place.
If you're in the market for a hunting lease, look no further than southeast Minnesota. This region has the highest deer population densities in a state where last year's harvest exceeded 207,000.
Minnesota is often referred to by outdoor aficionados as a sleeper state, one with superior genetics and habitat that will make it a premier trophy whitetail destination of the future. 2010 was the first year of enormously successful antler point restrictions that will, along with intense quality deer management efforts and generous doe bag limits, help balance the buck to doe ratio as well as to change the age structure of the buck population and allow more to reach maturity.
Southeast Minnesota has something for everyone. The terrain varies from farmland intermingled with woodlots and creek-bottoms to large tracts of bluffs and hardwood timber several thousand acres in size. Whether you prefer still-hunting through some timber, rattling over a decoy on a field edge, or taking up an all-day stand in the big woods, you will find the area very accommodating.
Minnesota is also one of just a handful of states that holds a firearm season during the peak of the rut and allows bowhunting to continue through the gun season. Nonresident license fees are some of the most affordable in the country at $140 for the either-sex tag and $83 for spring or fall turkey seasons if you'd like to take home one of the plentiful eastern birds.
Escape the lotteries, excessive guide fees, and the "orange army" by investing in a Minnesota hunting lease and lock up your exclusive rights to spend this fall on a piece of the finest whitetail property to be found.
Hunting Seasons
Minnesota 2014 Fall Archery Deer Season - September 13-December 31 varies with zones

Minnesota 2014 Fall Deer Muzzleloader Season - November 29-December 14 varies with zones

Minnesota 2014 Fall Gun Deer Season - November 8-30 varies with zones
*Always check state regulations and confirm dates before planning your hunting trip
References
| | |
| --- | --- |
| Search for Hunting Property | |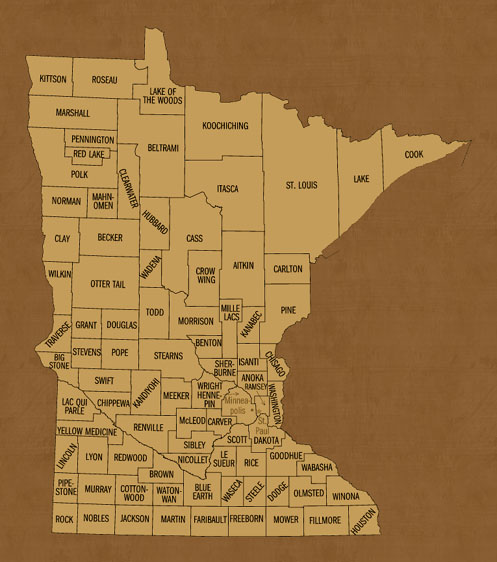 BaseCampLeasing.com: Minnesota recreational hunting leases, with hunting and fishing leases across the midwestern, eastern and southern United States.