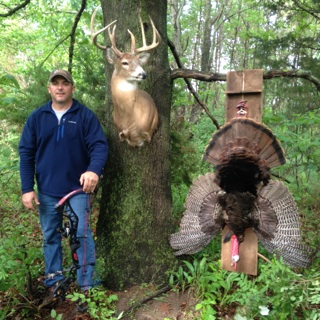 Northern Indiana, Michigan Leasing Agent
Paul enjoys living in the midwest and spending time outdoors. Bowhunting for trophy whitetails led to Paul's relationship with BCL, initially as a customer. He looks forward to working with landowners and hunters.
In 1998, Paul turned his part-time landscape company into a full-time operation. Today the company services hundreds of clients with a talented team of employees.
"Long term relationships in business and my personal life are very important. I believe that if you are honest, communicate well and treat people the same as you would like to be treated, then you have the foundation for keeping relationships established," Paul says.
Landowners will appreciate the way Paul does business and will find it very easy setting up their land for lease.
Good hunters enjoy the opportunity to have a place they can count on having every year. As a result, they treat that place with respect and are able to develop a long term hunting plan knowing they can return again. Paul will use his years of skill, interpretation and woodsmanship to inspect hunting leases and provide all the necessary information so a hunter can experience the many benefits of using BCL.
Paul can be reached at (574) 320-3568, you can call or text anytime.