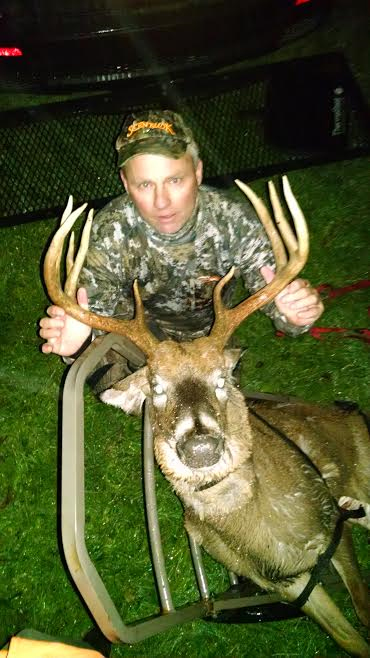 New York & Maryland Leasing Agent
Brian was born and raised in upstate New York where he grew up hunting and fishing. He recently retired after a very successful 29 year Army career as a Command Sergeant Major. His Army career has enabled him to hunt whitetails in New York, Illinois, Missouri, and Kentucky. He was fortunate enough to take a beautiful African Oryx while attending the Sergeants Major Academy located at Ft Bliss, Texas. His main passion is bow hunting the whitetail deer. Brian also loves chasing coyotes with hounds in upstate New York, fishing for big Walleyes on the St Lawrence River or ice fishing Northern Pike and big Perch in the winter. He is a year round outdoorsman. He has two sons who he enjoys hunting with as often as possible.
Brian looks forward to facilitating great and memorable experiences for hunters and landowners in New York state. He will give an honest assessment of the property to both the landowner and the hunter. Brian believes respect and honest communication between hunters and landowners is key for a positive relationship/experience for both. He looks forward to assisting hunters in finding New York hunting leases that will provide great memories and positive experiences. New York land owners will appreciate the respectful and honest way Brian conducts business in helping them set up their New York land for lease. His mission is to bring land owners and hunters together in years to come.