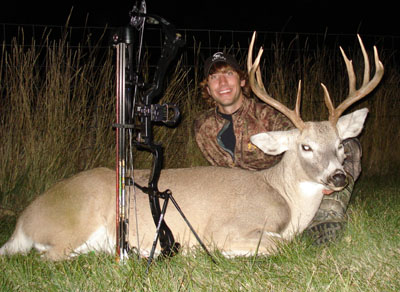 S. Minnesota & Northern Iowa Leasing Agent
Dustin Arndt is the Minnesota, Northern Iowa, and South Dakota agent for Base Camp Leasing. Dustin was raised on a farm in Southern Minnesota, where he began hunting whitetails. He has a background in Biology and Wildlife & Fisheries from South Dakota State and Black Hills State universities.
After living in South Dakota for five years while attending college, Dustin moved back to Minnesota. He currently resides on a farm near Owatonna, Minnesota.
One of Dustinís favorite things to do is talk with landowners and scout quality hunting ground. Dustin has hunting leases with friends and family in both South Dakota and Minnesota. He knows what landowners and hunters alike are looking for when it comes to hunting leases.
Dustin is easy to communicate with and will give you educated answers to any questions you might have. Please contact him to discuss putting your land up for lease or leasing one of Base Campís hunting properties. You can call Dustin anytime at (507) 456-4273.