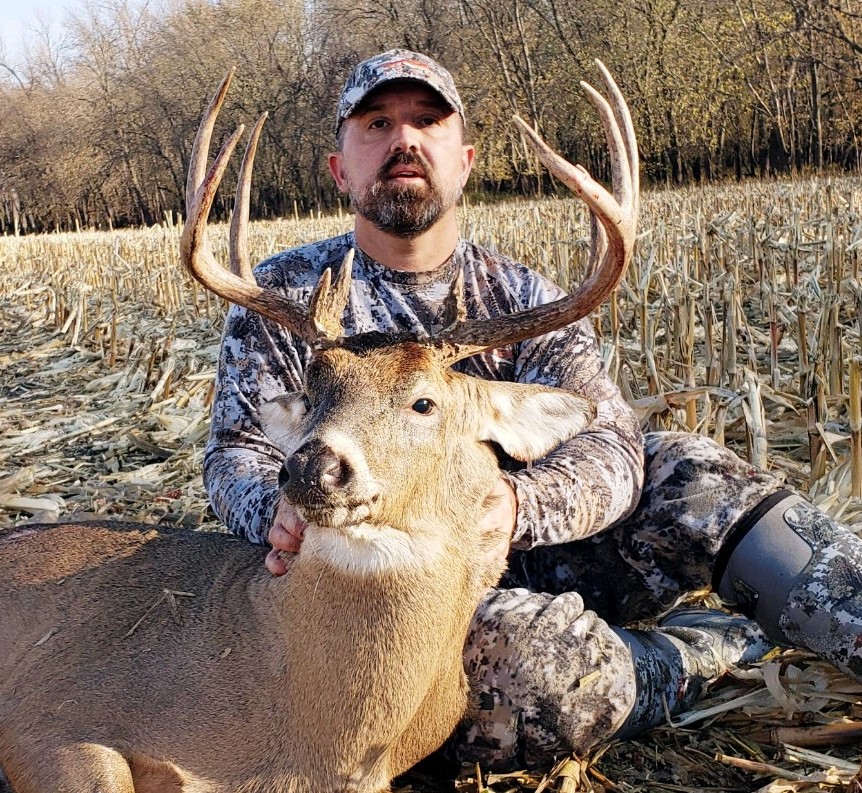 Illinois & Southeast Iowa Leasing Agent
Rod Shepard is the Illinois and Southeast Iowa Leasing Agent for Base Camp Leasing. Rod was raised in north central Pennsylvania, where he became an avid whitetail hunter. At the early age of eight, he started hunting, fishing and trapping with his father. Like many hunters, he credits his father for introducing him to the outdoors and passing down the passion to pursue the whitetail deer. It's something he has loved and appreciated for the past 42 years.
Upon graduation from high school, Rod joined the United States Army and served on active duty for 28 ½ years. After a very successful career, he recently retired as a Command Sergeant Major.
Being a Soldier for so many years has allowed him to serve in numerous locations across the United States, which has afforded him many opportunities to hunt different areas of the country. He's been very fortunate to be able to purse the whitetail deer from the thick dense cover of Texas, Oklahoma and Alabama, the oak hardwoods of Illinois and Kentucky, and the open woods of Michigan, New York and Pennsylvania. One of the most memorable places he has had the opportunity to hunt was Alaska.
Rod measures his success as a hunter in stewardship and the memories he creates with family and friends. Rod has his own lease in Illinois, so he's fully aware and understands the needs of hunters and landowners when it comes to leasing hunting property. He will give the hunter and the landowner a candid opinion of the property and provide a fair and honest assessment. Rod is also the Illinois western-central Land Professional for Base Camp County Real Estate. He also fully understands the extent of any land purchase, and will assist you anyway we can in order to ensure your experience is the utmost rewarding one.
Rod resides in central Illinois with his wife and their two daughters. Please contact Rod with any questions you have about putting your land up for lease, for sale or, if you're looking to purchase your own land at (217) 801-5730 or rod@basecampleasing.com.