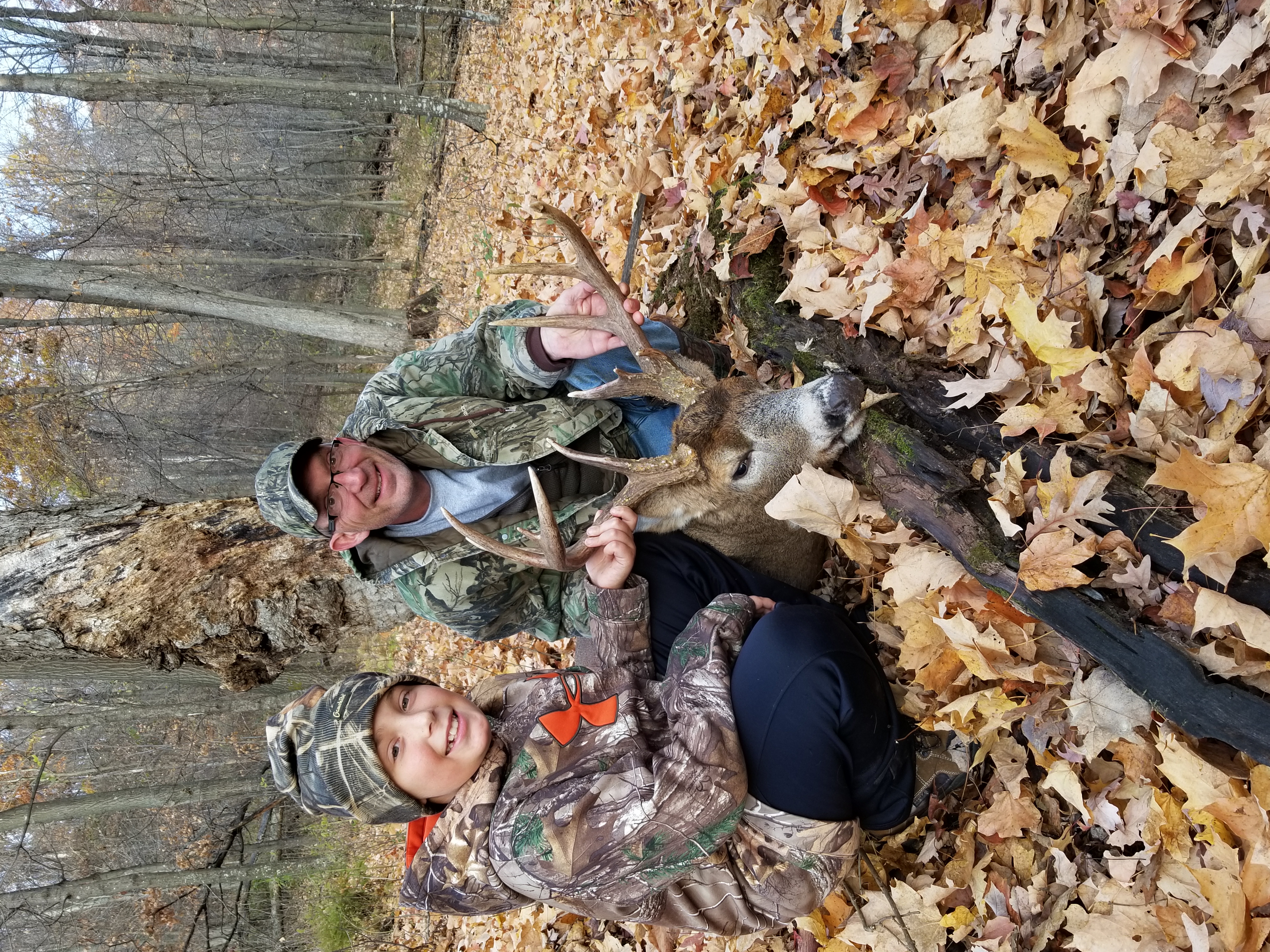 Wisconsin Leasing Agent
Steve is a lifelong resident of Wisconsin and in 2022 retired after a 40 year career with a major automotive parts manufacturer in various management positions. He is a graduate of Marian College with a degree in Operations Management. Steve has been blessed with 5 children and 11 grandchildren. Steve grew up on a hog and dairy farm, but had a father who loved the outdoors and always found time to share his enthusiasm with his children. This passion for the outdoors was certainly passed down to Steve, who in turn has found great joy doing the same with his children and grandchildren. The picture is Steve's bio is of his oldest grandson's first buck taken on his property in Pepin County.
Steve has hunted whitetails in Wisconsin, Illinois, Iowa, Indiana, Minnesota and Alberta. He has also hunted elk and mule deer in Wyoming, New Mexico, Colorado and Montana majority of which were DYI. His biggest hunting adventure was a fly into the Brooks Range in northern Alaska for caribou where a bush plane dropped them off on the shoreline of the Squirrel River and would return 10 days later to pick them up.
When it comes to deer numbers and quality of deer, Wisconsin is hard to beat. Wisconsin ranks number 1 all time for both Boone and Crocket and Pope and Young entries. Buffalo County tends to get all the press, but for the past 10 years (2007–2017) per the QDMA, Wisconsin has 8 of the top 12 counties for Boone and Crocket entries in the nation.
Steve passionately believes that the future of hunting is dependent on finding ways to engage the younger generation into the outdoors and is one of the primary reasons he decided to join Base Camp Leasing. Bringing together hunters with landowners is a big part of that and from which Steve hopes to bring his years of experience and honest assessment of properties to all parties involved.
Steve can be reached at any time to answer your questions about a Wisconsin hunting lease at (715) 281-8914 or by email at sebert@basecampleasing.com.