View Hunting Leases by South Carolina County
Looking for a South Carolina Hunting Lease?

You've come to the right place.

| | | | | | |
| --- | --- | --- | --- | --- | --- |
| | | Counties With Available Leases | | | Counties With Leases |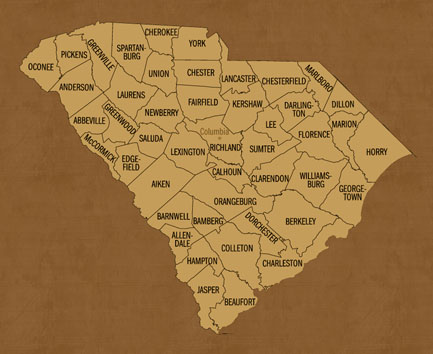 South Carolina offers great hunting experiences for both the weekend warrior and for those of us who accumulate our vacation time for a semi-retirement during hunting season. South Carolina's landscape of mature hardwoods and long-leaf pine forest offers the whitetail population a great habitat. South Carolina's hunting license can be purchased over the counter for both resident and non-resident hunters. South Carolina's latest hunting regulation and license information is available at www.dnr.sc.gov
South Carolina's deer population is healthy and the season outlook is good. South Carolina is divided into 6 different zones. Season rings in as early as August in some zones. The remaining zones bring in the season in September, but all zones lasting into January. The estimated harvest has been between 250,000 to 300,000 deer each year for the last 8 years.
Consider by many sportsmen, hunting Mr. Tom Turkey is the ultimate challenge and a great reason to be in the woods in the spring. Now recognized as South Carolina's official state game bird and plentiful in EVERY county, the Eastern Wild Turkey can be a your excuse to slip back into the woods during the spring of the year.
Come see what South Carolina has in store for you! Contact Base Camp and let us find your next secret spot.
References
| | |
| --- | --- |
| Search for Hunting Property | |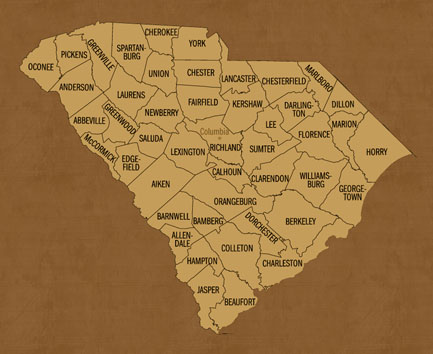 BaseCampLeasing.com: South Carolina recreational hunting leases, with hunting and fishing leases across the midwestern, eastern and southern United States.