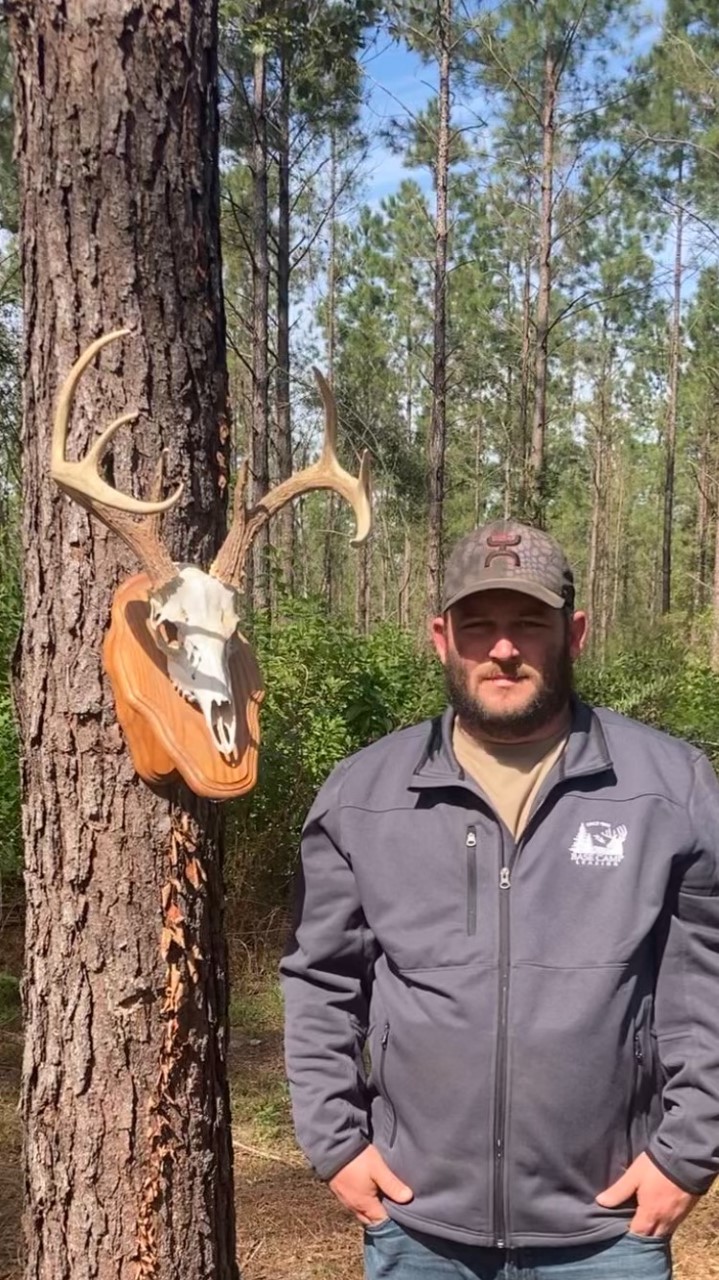 Southern Mississippi
Mississippi Leasing Agent
Caleb Baker is the leasing agent for South Mississippi. He was born and raised in Northwest Oregon. The military brought Caleb to South Mississippi, where he has resided for the last 15 years. Caleb currently resides in rural Lumberton, Mississippi with his wife and daughter. Caleb has a military background as a US Navy Seabee, and he currently works full time for the US Postal service as a City Letter Carrier. He also recently earned a college degree in Instrumentation & Control from Mississippi Gulf Coast.
Caleb grew up hunting Elk, Blacktail and Mule deer in the state of Oregon. Since moving to Mississippi he has been an avid Whitetail Deer hunter on wildlife management areas and private land throughout the state of Mississippi.
Caleb loves to explore new land and find everything a piece of property has to offer. He manages a 3000 acre Mississippi hunting lease he is a part of, he knows what it takes to keep a landowner pleased and also what it takes for the hunter to have a great experience.
Caleb is available anytime to discuss South Mississippi hunting leases. He can be reached by call or text at 228-697-4815 or by email at caleb@basecampleasing.com.